An International Reading Association / Children's Book Council Children's Choice Book
An ALA 'Quick Picks for Great Reads'
YALSA Recommended for Reluctant Young Adult Readers
A California Collections Book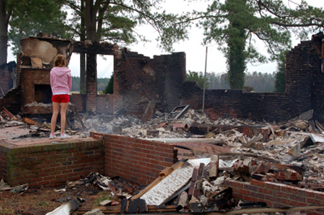 Corey stared in disbelief at the charred wasteland. Everything was gone – destroyed by the firestorm that turned her neighborhood to blackened ash. The loss was devastating –
but for Corey, the loneliness was worse. Everyone was too busy trying to put life back together to understand her problems… everyone except the one person she thought was too tough to care about anything…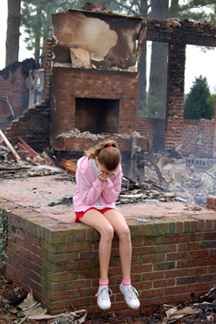 "[Wardlaw's] unflinching realism in describing the fire and its aftermath adds sizzle to an already appealing romance."
"The characters are life-like and the reader really cares about what happens to them."
– Kliatt
"The harrowing description of Corey's attempt to save her family's home during the fire is only the beginning of her journey to understand her own feelings about growing up and changing. She begins to see her parents as real people, with flaws and fears of their own, and as the family struggles to rebuild their lives and their home, [Corey] blossoms into an intelligent, courageous young woman."
– Voices from the Inglenook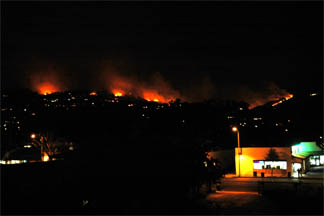 Lee Wardlaw says:
| | |
| --- | --- |
| | "Corey's Fire is based on a true story. Several years ago, a brush fire in Santa Barbara destroyed my family's home, as well as 300 others. I lost everything – including my cat. |
| | Days later, while sifting through the wreckage and ash, I found two recognizable items: my baby spoon and our front door knob! I kept both as souvenirs of what I call the 'before time.' |
| | "In the aftermath of the fire, I met and talked with dozens of children and young adults whose homes were also lost. I was impressed with their heroic attitude, the 'fire' they felt inside to rebuild their lives. So I wrote Corey's Fire in their honor – and in honor of my family." |
To learn more about Santa Barbara's Sycamore Fire,
the blaze that inspired Lee's book, click here.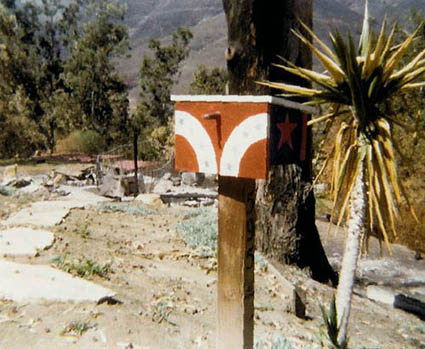 Click here to purchase a copy of the reissue of Corey's Fire from amazon.com.
Click here to purchase Corey's Fire from the Authors Guild backinprint.com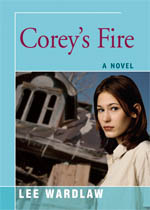 If you would like to order a personally-autographed copy of this title, please write to Lee by clicking on the Contact Me icon.