Are you stuck on bubble gum?
Do you ever wonder why it's pink?
How it keeps its flavor?
Who invented it . . . and how?
This juicy handbook answers these questions and more – from gum the ancient Greeks and Mayans chewed to bubble gum's role in American history. You'll also take a tour of a gum factory, get wads of information on how new brands are tested by kids, and tips on how to blow a world-record-size bubble. A gum recipe for class projects is included, plus the facts on damage control: how to get gum off clothes, furniture and hair – and how not to get it stuck in the first place!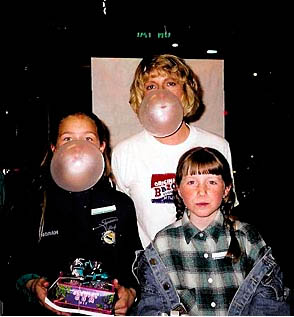 Lee Wardlaw and bubbly fans at a bubble blowing contest in Northern California.



Reviews
"A zany history of the discovery and the development of the bubble-gum industry. Filled with facts and trivia . . . the humorous writing style and eye-catching graphics further invite browsing."
- School Library Journal
"As complete a compendium of information about bubble gum as anyone is ever likely to want . . . Even for those who don't chew, the book has a certain fascination, due in large part to sprightly writing, but also to the surprising complexity of what only appears to be a simple subject . . . a lively and enjoyable treatise on a subject close to most kids' hearts."
- Kirkus Reviews
"Bubblemania will prove to kids that history can be fun. In spite of its title, this book is really a history of all gum … and it is great fun to read or browse through …"
-Gotcha! Non-Fiction Book Talks to Get Kids Excited About Reading by Kathleen A. Baxter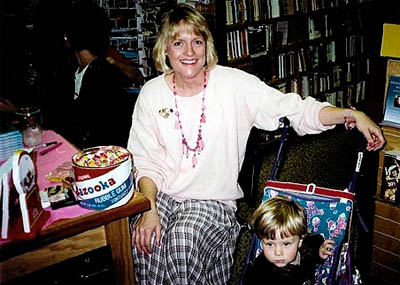 Lee Wardlaw signs copies of Bubblemania
at a Barnes and Noble in Santa Barbara



Gum Trivia
On July 19, 1994, Susan Montgomery Williams (1961-2008) adhered herself to the Guinness Book of World Records when she blew the largest bubble gum bubble: a whoppin' 23 inches in diameter! To learn more about Chewsy Suzy, or to see her in action, visit:
http://www.chewsysuzy.com/home.htm or
http://www.myspace.com/chewsysuzy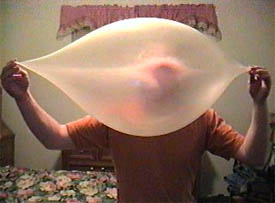 The best way to remove bubble gum from your hair is by rubbing a little peanut butter on the wad. The oils in peanut butter may soften the gum enough to pull the goo off with your fingers.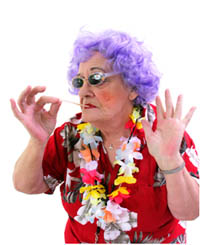 There are about 20 calories in each piece of bubble gum.

Chewing gum first went into orbit when astronauts Edward H. White II and James A. McDivitt smuggled the stuff onboard their space capsule during the Gemini IV mission in June 1965.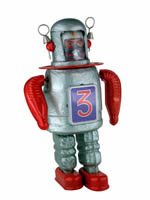 Walter Diemer invented the first bubble gum in December, 1928. He colored it pink because that was the only dye he had on hand.

For 12 years – from 1992 to 2004 – the importing or chewing of gum was banned in Singapore. Anyone caught smuggling the sticky stuff was fined $5,000! Lee Kuan Yew, a former prime minister of the country, once said: 'If you can't think because you can't chew, try a banana!' Today, medicinal gum is available, but can be bought only at pharmacies and with a doctor's prescription.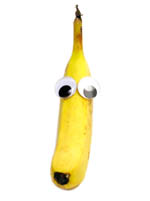 At one time, English police officers received orders from Scotland Yard forbidding them to chew gum while on duty. The reason? Gum might get stuck in their whistles during an emergency!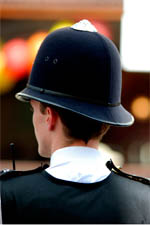 A Pennsylvania man lost several teeth while chewing bubble gum in 1944 when the chunk he was chomping mysteriously exploded!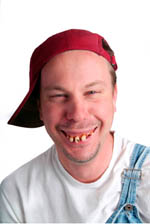 When a New York pre-schooler rammed a toy fire engine into a gas pipe, causing a dangerous leak, his twelve-year-old baby-sitter kept her cool – and plugged the leak with a wad of bubble gum!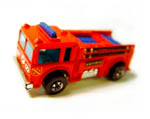 Swedish archeologists discovered the world's oldest piece of chewing gum in 1993: made from tree resin and sweetened with honey, the primitive wad bore the teeth marks of a Stone Age teenager – and was calculated to be at least nine thousand years old.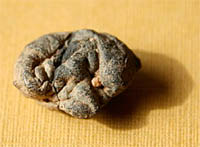 If you would like to order a personally-autographed copy of this title, please write to Lee by clicking on the Contact Me icon.